The 'Club of 100' consists of a group of people who want to support D.S.V. de Skeuvel financially. With this they make the enthusiasm for skating as well as the student-sport-culture possible. Members of the Club of 100 donate a minimum of 100 euro to D.S.V. de Skeuvel en can choose to which goal this money is spent. This means the money goes to either the winter trainings, the summer trainings, parties / drinks or to the association in general. More information about the Club of 100 can be found in this brochure.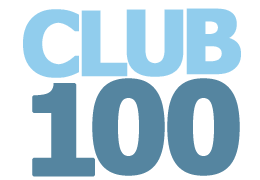 Members of the Club van 100
These toppers are members of the Club of 100! Together they make it possible that different goals within the categories sports winter, sports summer and parties can be achieved!
Do you also have a warm heart for the Skeuvel? Mail to extern@skeuvel.nl and become a member!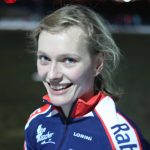 When I was just a member of Skeuvel, I participated in the UTK, as Bambi who could just let go of the boarding. Since then I have been on the ice several times a week to train and give training. To give others the opportunity to get acquainted with student skating, I became a donor to Skeuvel.
Protective equipment to borrow for inline skating
Rounds for the Skeuvel drink