Are you ice cold the best?
Join the intro trainings on 4, 6 and 9 May 2021!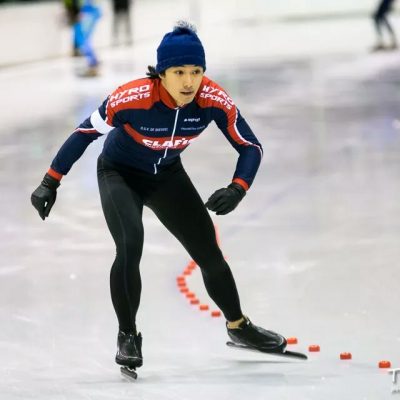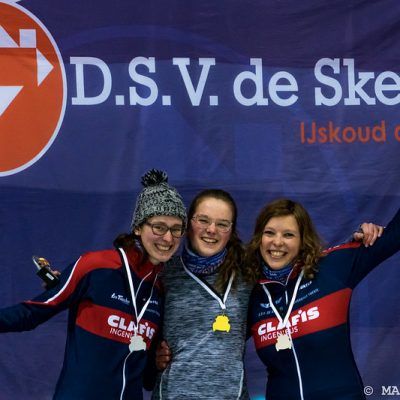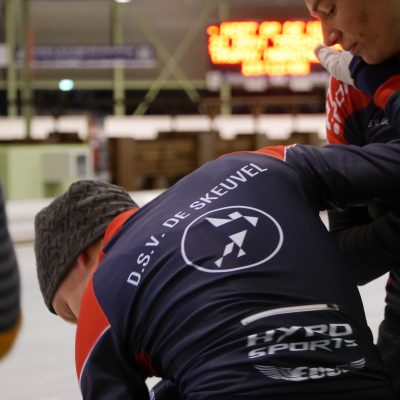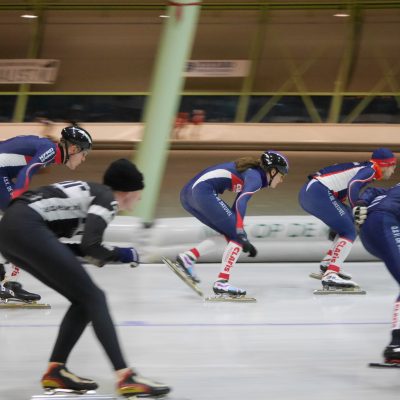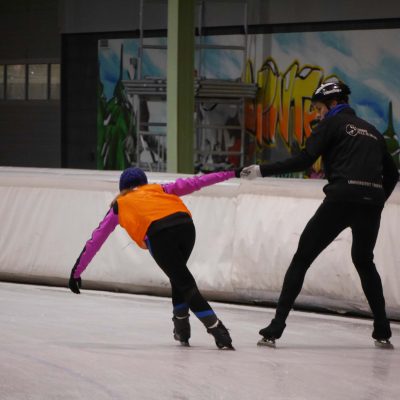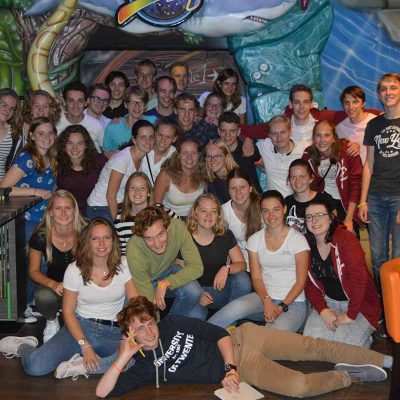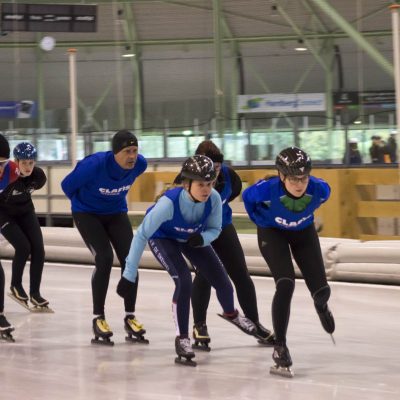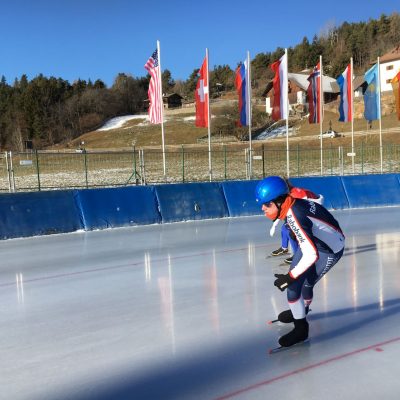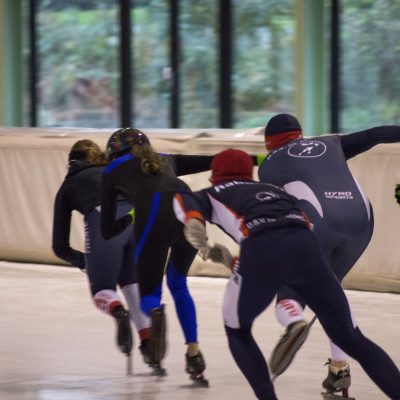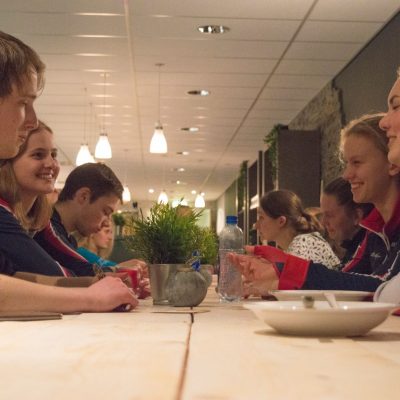 D.S.V. de Skeuvel is the student skating association of Enschede. At D.S.V. de Skeuvel, it is possible to skate twice a week on the smooth ice of IJsbaan Twente. We have different training groups, from beginners to advanced. This means that there is always a group that fits with your level! After the training we can often be found in the Skating Café for a hot chocolate with whipped cream! 
We do not stop in the summer! In summer, it is possible to join the inline skating and cycling trainings. Moreover, to keep our endurance and skating technique up to standards, a dryland training is organised. This way, we stay fit during the summer period! 
With our 200 members, we also have various activities in addition to ice skating. For example, there is a monthly drink in Café Friends, a Social Skate where we have dinner together every month and we have an activity every month such as bowling, to a trampoline park, a pub quiz etc. 
Have you become curious? Drop by! On May 4 there will be an intro training skating condition, on May 6 an intro training inline skating and on May 9 an intro training cycling. Participate?
Register for an introduction training?
Are we going to slide together?! In winter we can hit the ice again, but now it is time for summer training! The intro trainings are at the following times:
Intro training skating condition on Tuesday May 4 17:00-18:20, location: UTrack
Intro training inline skating on Thursday May 6 19:15-20:15, location: Combibaan Hengelo
Intro training cycling on Sunday May 9 11:00-12:30, location: Wielerbaan Oldenzaal
Register* via the Google Forms on the right and you will receive more information soon! Please note, because of the measures there is a maximum on the number of intro trainers, so be on time because full = full!
*Unfortunately, the intro trainings are only for students up to the age of 27.
Do you have any questions? Send an email to intern@skeuvel.nl.