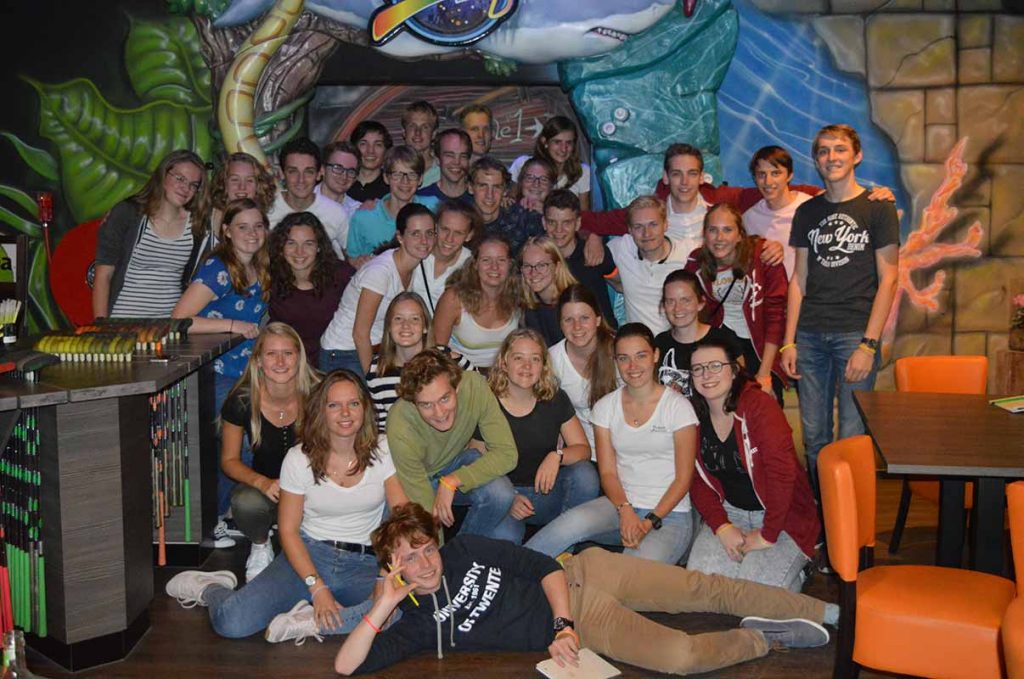 Every month at Skeuvel different activities are organised by the activity committee to have also some fun activities next to skating. These activities can be anything from glow in the dark midgetgolf to pole dancing and from a pub quiz to the Santa Claus game in December.
Social drinks and parties
Within Skeuvel we have drinks every month on Tuesday evening at 9:00 pm at Café Friends. This is the time to chat with other Skeuvelaars while enjoying a beer or a soft drink. Are you coming too?
In addition to the monthly drink, Skeuvel also has three parties throughout the year. These parties are the time to let loose to music and dance with other Skeuvelaars. We have three parties throughout the season:
We traditionally start the season with the Seasonal Opening Party. In early October you can celebrate the start of the season with your fellow Skeuvelaars. At the Seasonal Opening party it is a tradition that the party is preceded by a fun activity.
In the middle of the skating season it is time for another party! You can go crazy while enjoying homemade sneer by the Party Committee.
The Cake Eating Party is the party at end the season. The entrance fee is a cake, baked with a group or alone. An expert jury will taste all the cakes and announce the winner of the evening. All cakes are presented by the makers. After the jury has tasted a cake, everyone can taste the cake. The cake is judged on appearance, taste and of course the story line of the annoucement of the cake. Are you going home with the winnings? Then you have the honour to be a jury next year!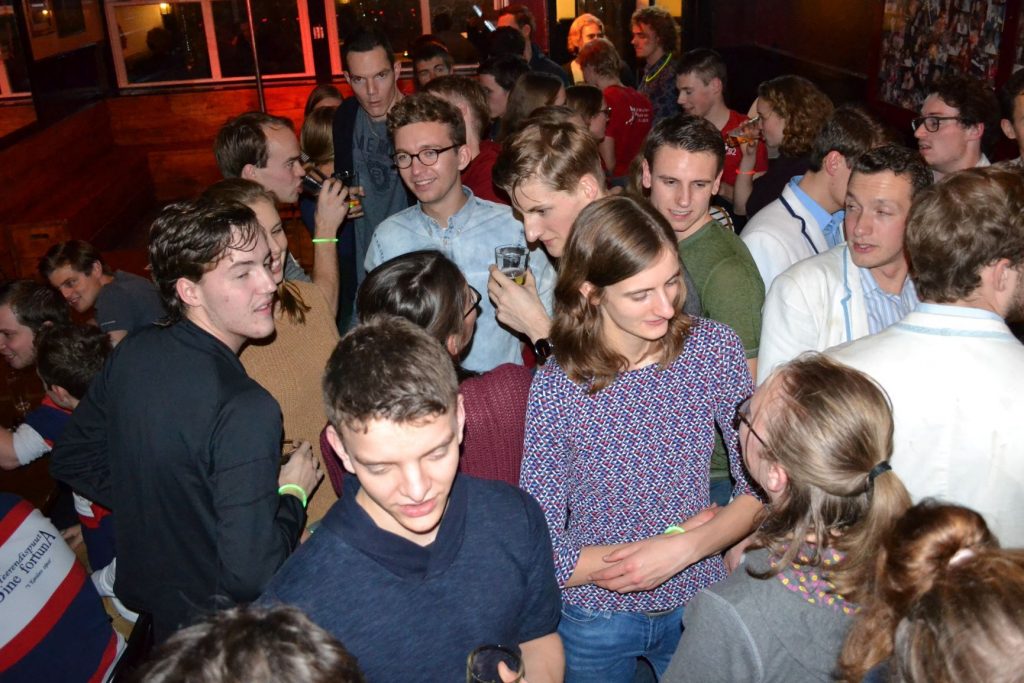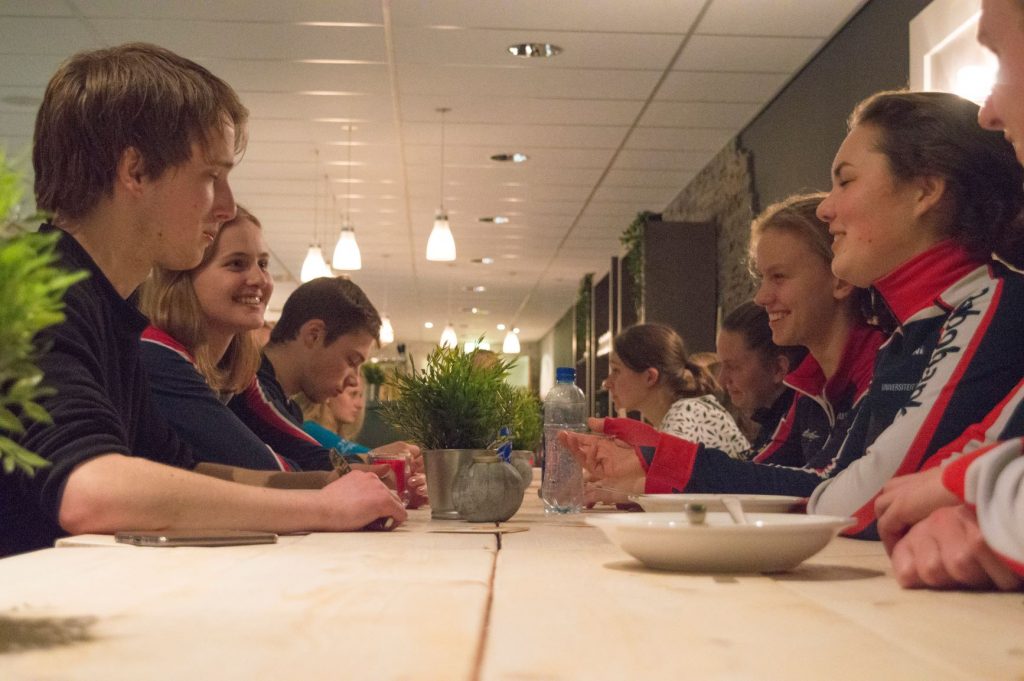 Each month we diner together with the members of the association! The preparations of the meals are made by the Cooking Commitee: a funny group who work together on a delicious meal that we all enjoy after a workout. And as always after a meal, there is a dessert: so there will also be a drink after the Social Skate! Super fun when you visit the Social Skate! Usually we diner around 7 pm, but this can vary at a time.
Naast alle bovengenoemde activiteiten, verlaat Skeuvel Enschede ook af en toe om in een nieuwe omgeving de sporten te beoefenen of de vereniging beter te leren kennen. Zo hebben we in september het GLIJ-weekend, waarbij nieuwe leden van Skeuvel de vereniging kunnen leren kennen. In december gaan we een week naar Collalbo of Inzell om op hoogte de schaatssport te beoefenen.  En in het voorjaar wordt er een lang weekend gefietst in de Belgische Ardennen.